WOW!

Great way to start off my week! Received a MEGA & very fast Success from legendary Actor Gavin MacLeod today!!

I sent him five items (three 4x6 photos & two 4x6 custom cards) and also a small Q&A card. Gavin graciously signed both of my custom cards with very large readable signatures and personalized and signed all three of my photos with 'Happy Sailing!' – 'God Bless!' & 'Here's To You!' inscriptions.
He even took the time to fill out both sides of my Q&A with some really great answers!! Thanks Gavin!!

SASE:
4x6 Photos: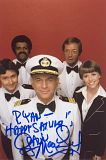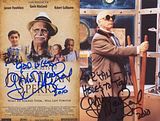 4x6 Custom Cards: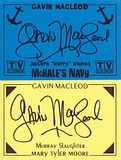 Q&A Card:
Sent: November 19th 2010
Replied: November 29th 2010
Days Taken: 11
Address Used:
Gavin Macleod
1877 Michael Lane
Pacific Palisades, CA 90272-2040
USA
RYAN-J