Administrator
Staff member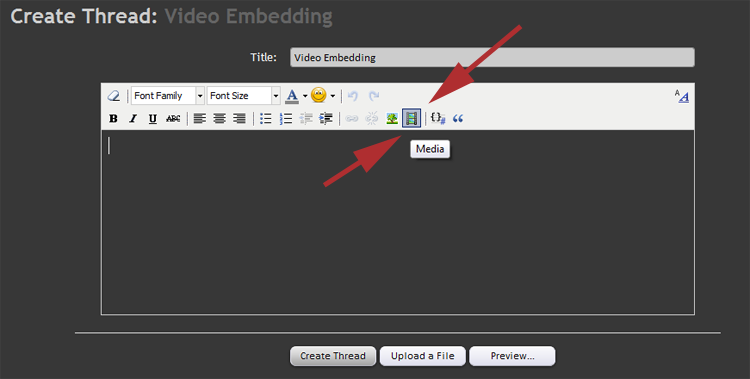 You can click on the button shown above (looks like a filmstrip) to embed videos. Currently supported video sites are:
Youtube
Facebook
Google Video
Vimeo
College Humor
To embed a video, you need to click on this button and supply the video id found with the source video (example:
http://www.collegehumor.com/video:1949406
). If there are any other video sites that you would like us to support, reply with your suggestion.