Administrator
Staff member
In most cases, whenever you see an avatar, you can click on it to generate a little popup window called a "membercard".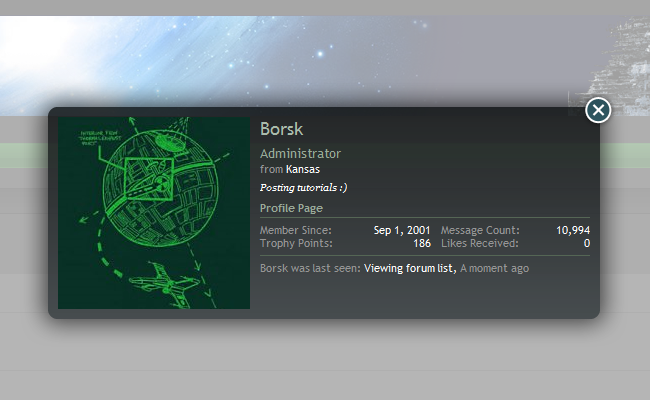 This gives you the information you would have typically found in everyone's postbit in the old forum. Storing it here saves on the clutter in the discussions. It also allows us to give you some additional information and options.
If you click on the avatar again on the membercard, you will be taken to the member's full profile page.