Fantastic! Received an awesome success from Star Wars actor Chris Muncke (Captain Khurgee) today!!

He's a VIP member over at a special autograph forum I'm a part of and we chatted back & forth via email last month. I asked if I could send him some vintage 1977 Topps movie cards featuring his scenes and a couple custom cards to sign and he said "Sure!" and told me to give him specific instructions on how I wanted them signed (placement – personalization – quotes ect. ect.)

Chris graciously personalized and signed all my items and even added the famous quotes
"It must be a decoy Sir. Several of the escape pods have been jettisoned"
&
"Get me a scanning crew in here on the double! I want every part of this ship checked!"
to my custom 4x6 cards as requested!!!

He added his character name to all my items as well.
He enclosed an additional 4x6 photo that Vader Nation created that was personalized and signed and wrote a small note on the back telling me a bit more about the #230 card
"Look carefully at the green card - #230, The troopers have their helmets off! – It was taken during the rehearsal for the scene – Dave P, was in front of me sans cowl, mask, and cape just a black string undershirt on. LOL!"
Thanks a million Chris!!

SASE: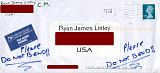 4x6 Custom cards: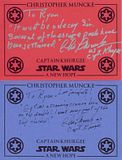 4x6 Photo:
1977 Topps Movie Cards: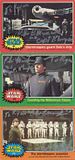 Handwritten note: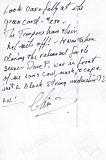 Sent: February 19th 2011
Replied: March 7th 2011
Days Taken: 17
Address used:
Chris Muncke
62A High Street
Bovington, Hertfordshire
HP3 0HJ
United Kingdom
RYAN-J